Pork Burger Drive Thru on October 7 11:00-Sold Out at the HS Football Pavillion

Jersey Mike's Fundraiser for Lane Lockhart on October 1st

October breakfast and lunch menus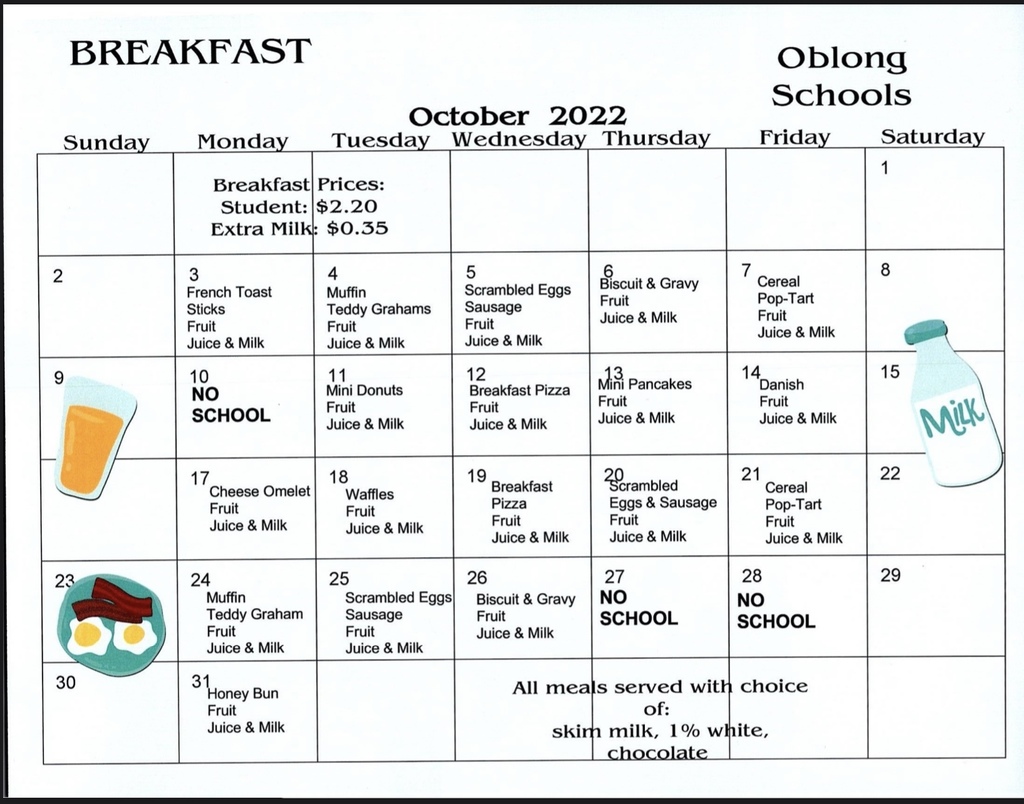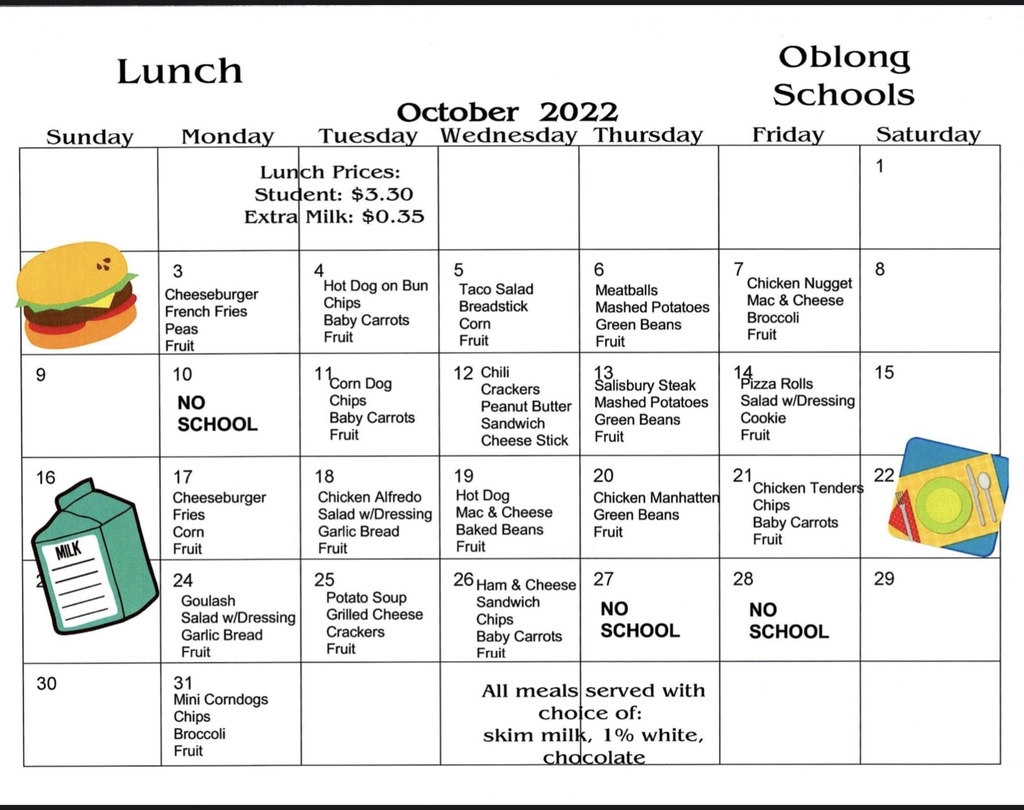 Students, Parents, and Community Members, As you know, we had a student involved in an accident on Friday afternoon. Our community does a fantastic job of supporting others in a time of need. At this time, I am asking that you pray, support, and encourage Lane and his family. Lane is a great kid, a hard-working student, and one of the first to help a friend in need. It is our turn to help Lane. He and his family are going to need all of us to get them through this time. I want to thank everyone who helped take care of Lane on Friday. He was provided with excellent care right away. Michelle Meese Superintendent

Oblong Marching Panthers did awesome at the EIU Panther Marching Band Festival! They received Best Auxiliary and Best Visual in 1A and 1st place in Class 1A! Way to go Marching Panthers!!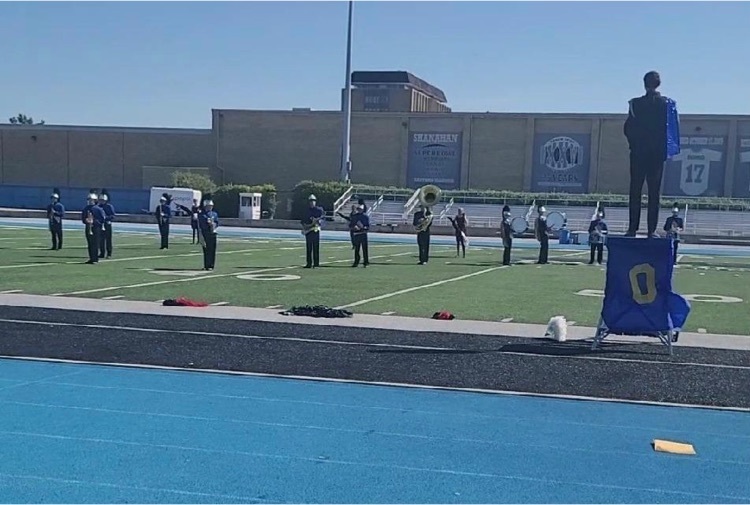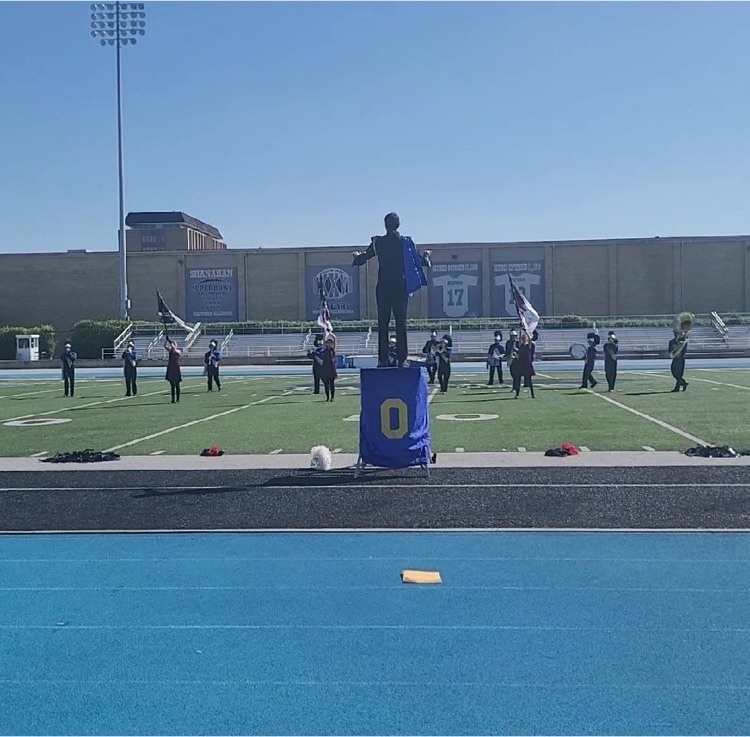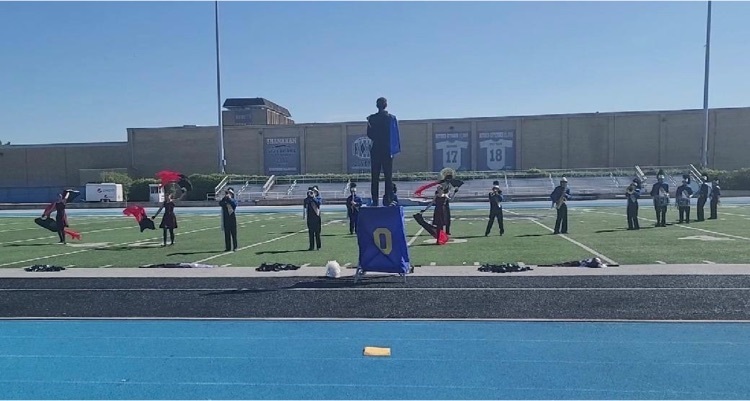 Junior class is having a great day with their prom fundraiser drive! Come out and help them with their prom efforts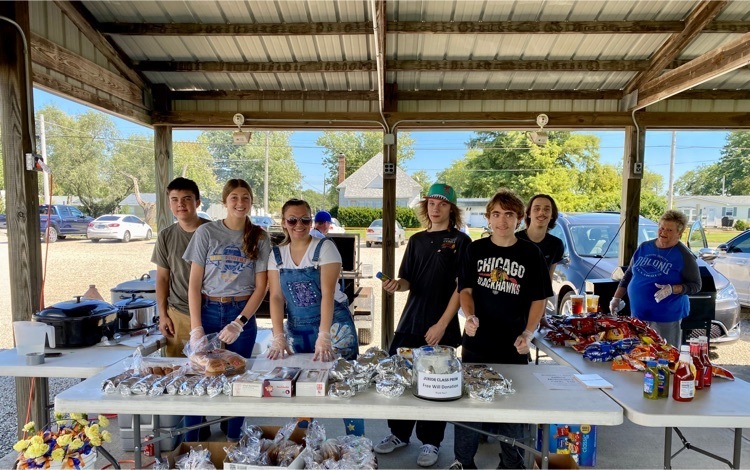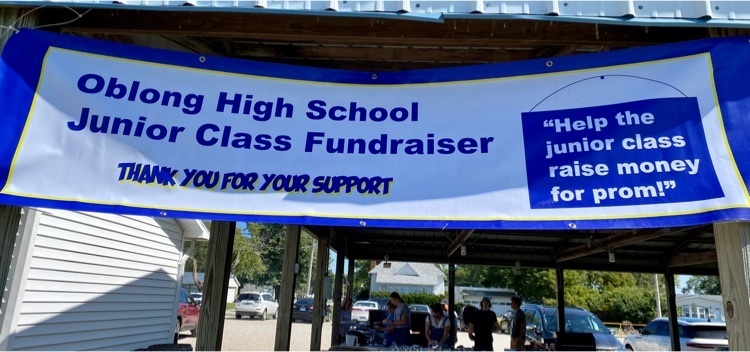 Oblong High School junior class will be selling pork burgers and hotdogs today at the football game which is at 2 pm. It is a free will donation, and all proceeds will go to the junior class to help with their prom fundraising efforts. Save your appetite and join us at the game!

School photos should be ready for the grade school students within 24 hours. You might need your Skyward Unique Student ID. Here is how to find it....Log in to Skyward, under student profile-click "student info", student # is the ID you will need. Please email
llittlejohn@oblongschools.net
with any questions.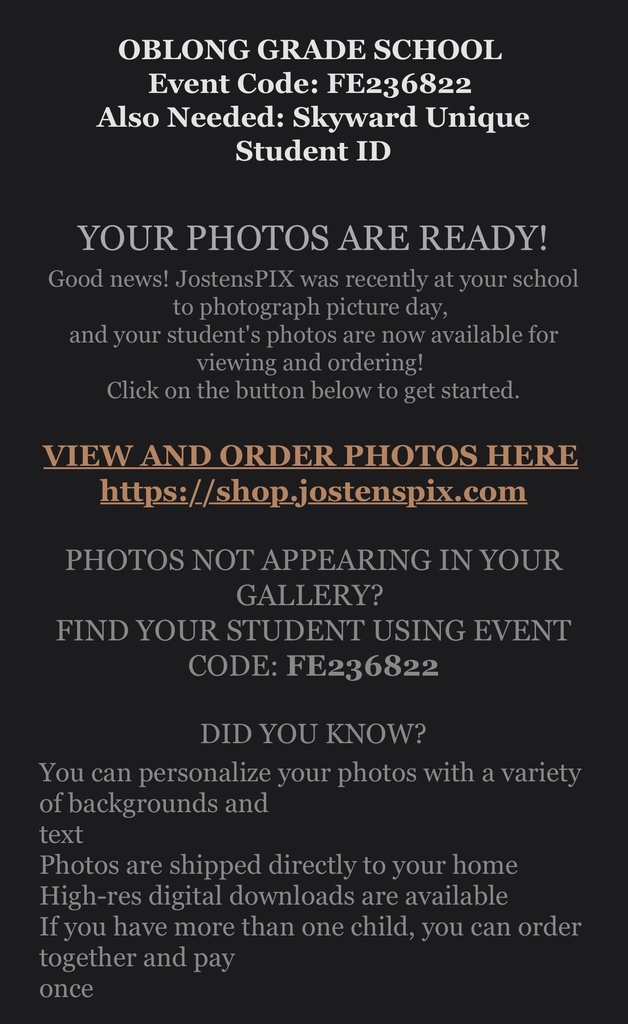 *Grade School Homecoming Parade Info*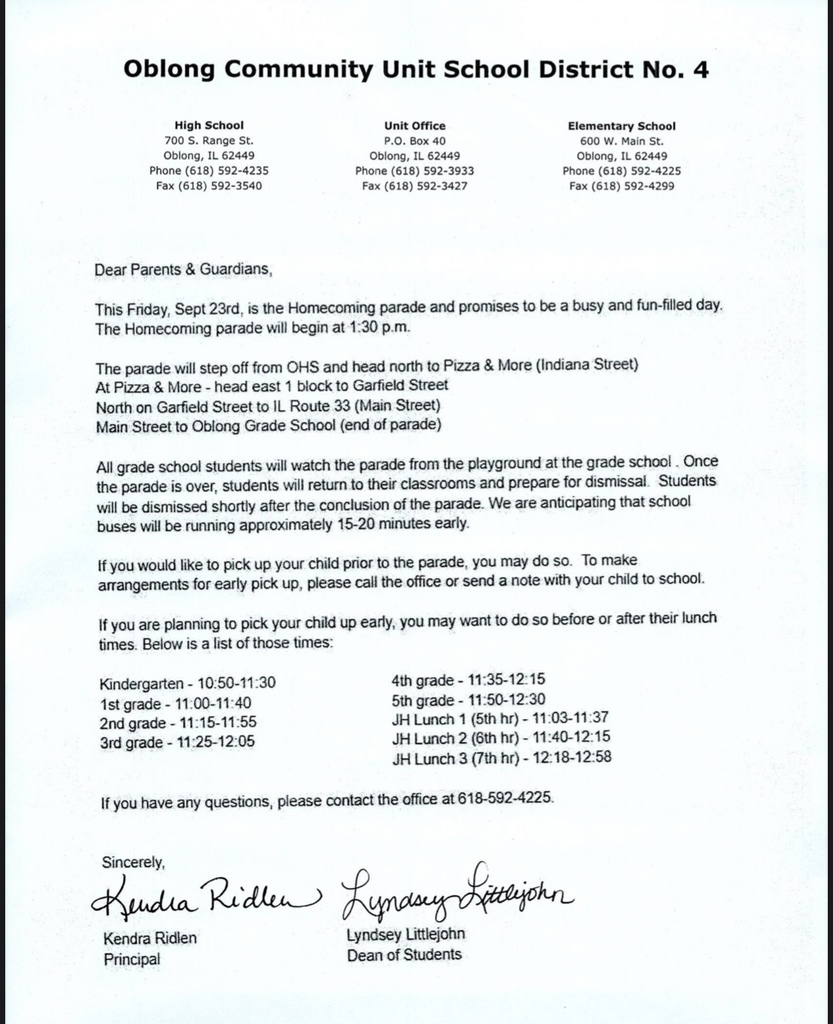 Parents and Community Members, I understand there is some frustration on why the Remind notification system was not used today. I made several attempts to use the system without success. I will continue to work on resolving that issue. Everyone is safe and that was the top priority. Michelle Meese Superintendent

Letter regarding today's lockdown: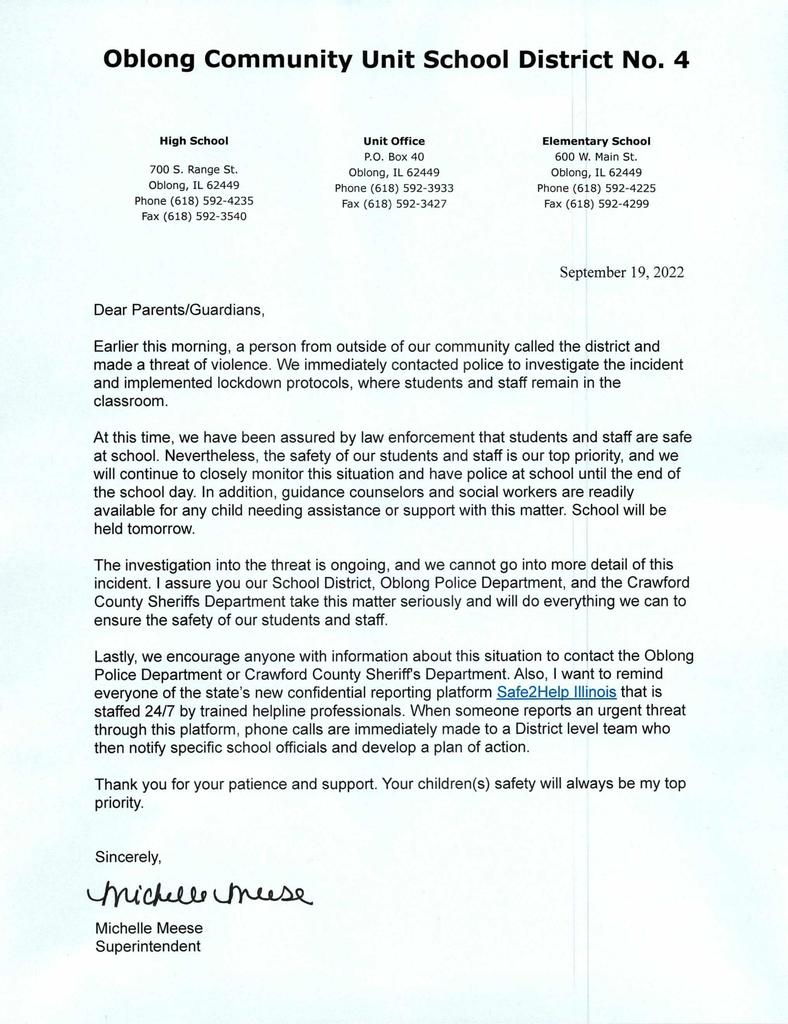 Parents and Community Members, At this time, the lockdown at the High School and Grade School has been lifted. We appreciate your patience and cooperation during this time. As always, our top priority is the safety of our students and staff. This matter is still under investigation by the Oblong Police Department and Crawford County Sheriff's Department. Michelle Meese Superintendent

Parents and Community Members, I want to provide you with an update. Both buildings are secure. All students and staff are safe. At this time, we are still under a lockdown. All students and staff have been served lunch. We will continue the lockdown while the police investigate the situation and give us the all clear. Thank you for your patience and understanding. Michelle Meese Superintendent

OBLONG HIGH SCHOOL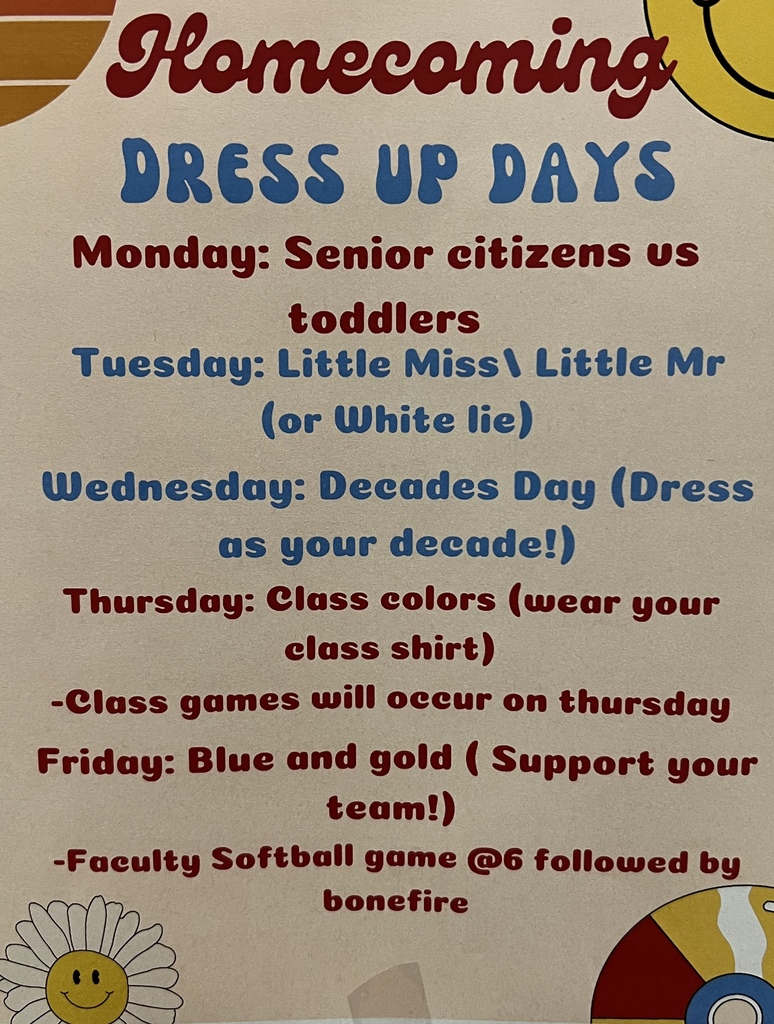 The fall book fair will take place Monday, September 19-Thursday September 22. Other than Open House, the book fair is only open to students during school hours. If you would like to set up an e-wallet, a cashless option, please visit the book fair webpage:
https://www.scholastic.com/bf/oblongelementaryschool
. You can also order from the webpage.

***Oblong Grade School*** Homecoming Dress-Up Days September 19th- 23rd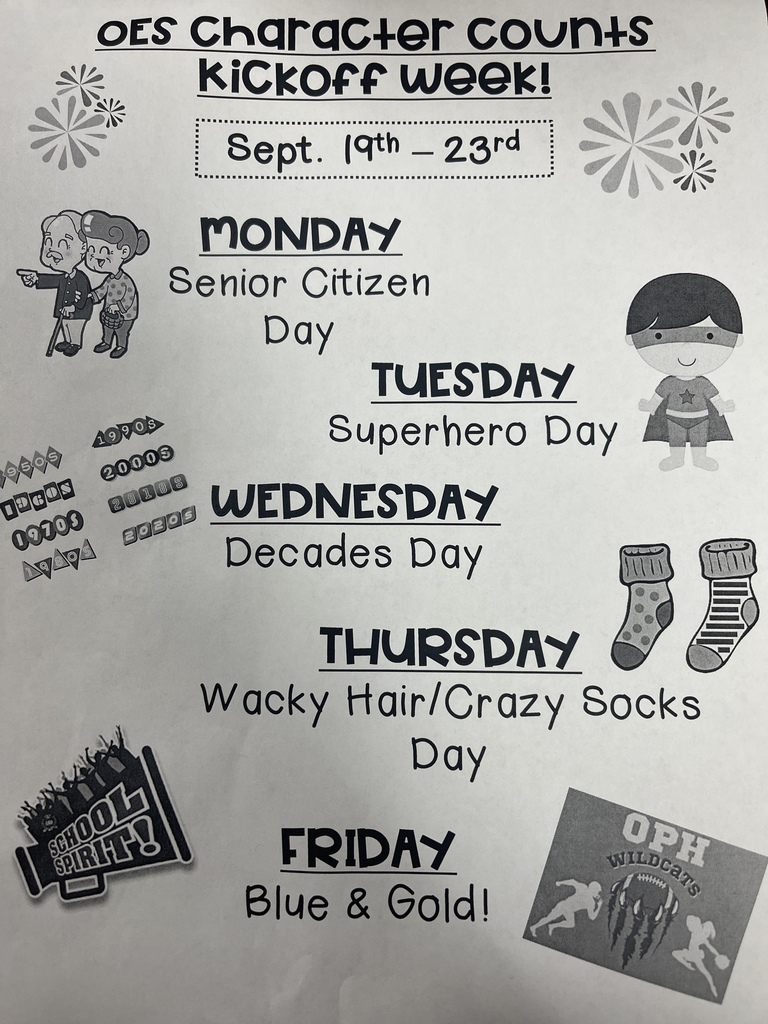 Grade School Open House-Thursday, September 15th. 5:30-7 p.m. Oblong Schools Academic Foundation will be serving pulled pork sandwiches & hot dogs along with chips, desserts & drinks for a free will donation. OES Beta Club will have the Scholastic Book Fair in the Oblong Room.

Students in 2nd grade took home their first Scholastic Book Club book! The book for September was "Little Acorn"! Thank you to our generous donors!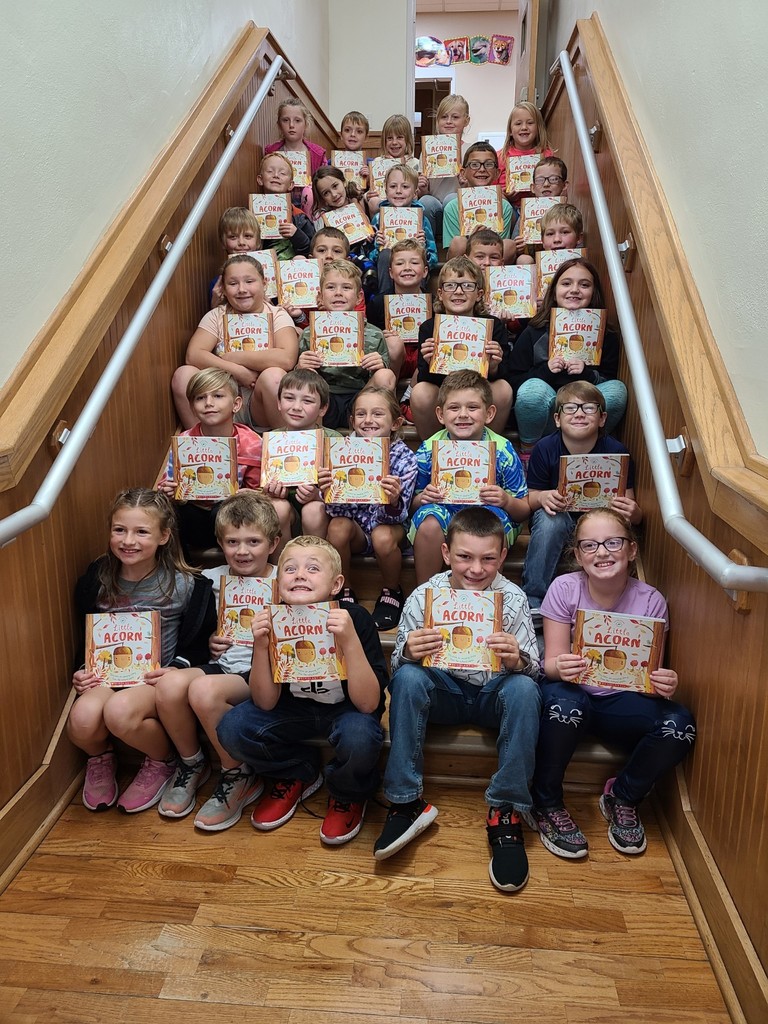 ***GRADE SCHOOL PICTURE DAY*** Thursday, September 15th, 2022 Order at JOSTENSPIX.COM Event code: FE236822 For questions, please call 1-877-515-1447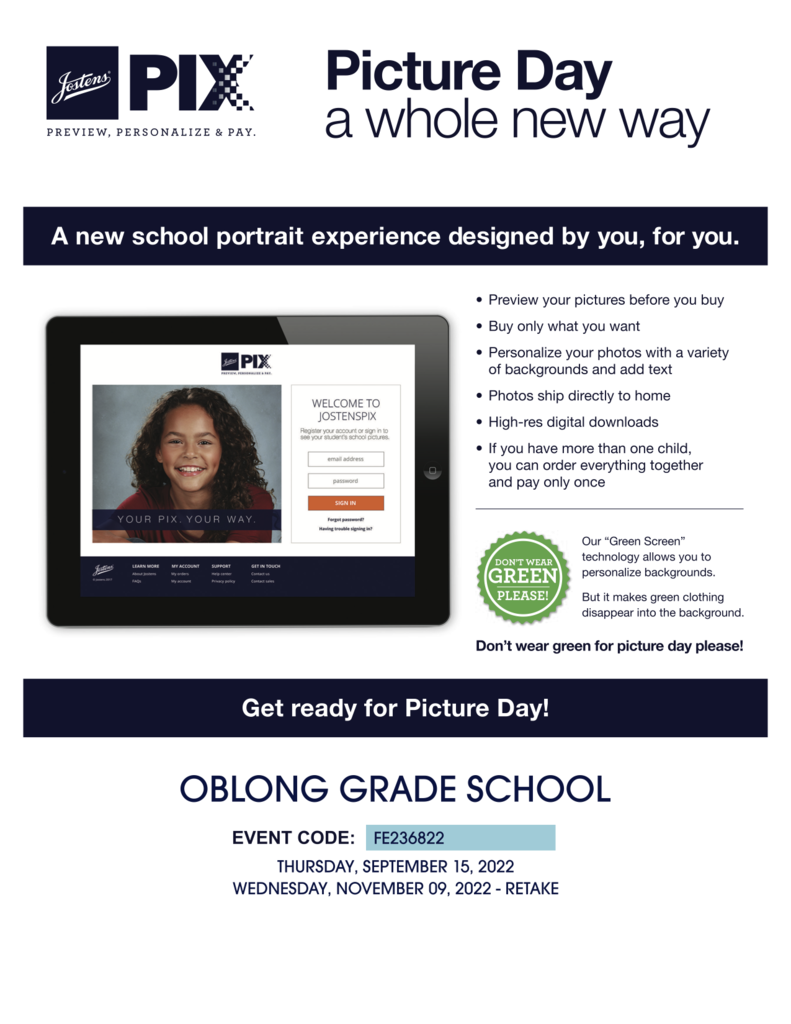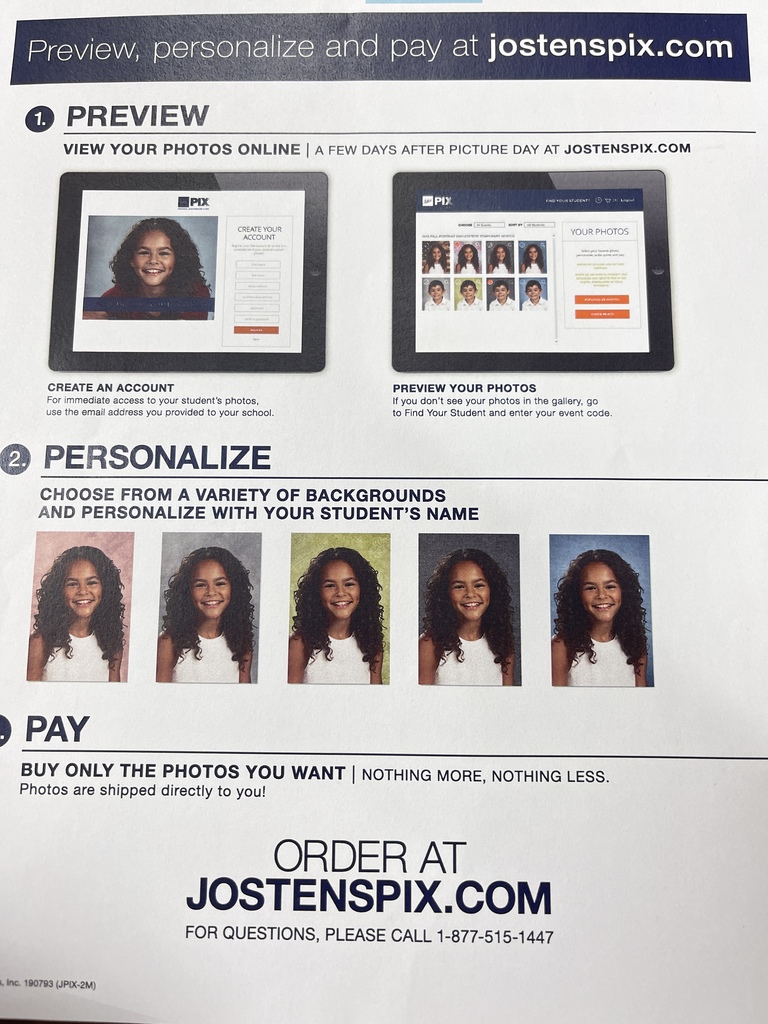 Children's Orthopedic Clinic